Description
XMRE® have their genesis in the US military, who after the world wars delved into finding a better, efficient, and effective way of feeding soldiers on the battleground. Consequently, they developed individualized, self-contained, lightweight, ready-to-eat food rations packaged in portable tamper-proof packs. Obviously over a number of iterations, the concept of such meals culminated in what we know as XMRE® today.
A proprietary blend of non-toxic chemicals inside a non-woven fabric pad. The chemical mixture will create an exothermic reaction that will generate heat and steam rising the internal temperature to warm up the food within 3-5 minutes.
Eating the same food out of a bag can get old fast, but we offer up to 12 different menus per case to keep things fresh. We have a variety of beef, pork, chicken, turkey, tuna, and vegetarian entrees, in addition to breads, snacks, desserts, sides, and spreads.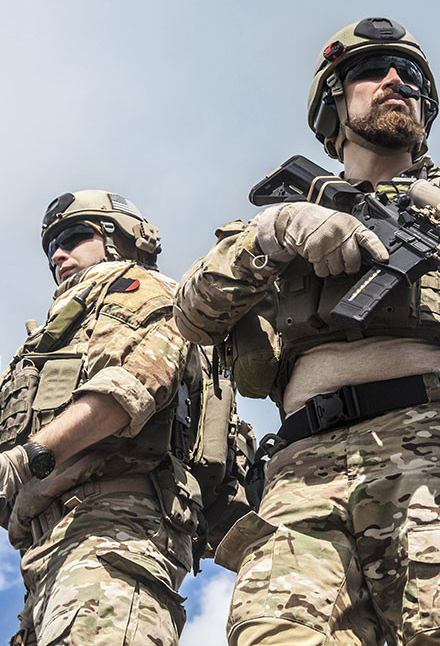 Your pack takes a beating. In and out of tents, trucks, helicopters-you name it and it's been there. With XMRE®, you don't have to worry about what dinner is going to look like when you're finally done tossing it around. Our meals come in a waterproof, tamper-proof bag, so no matter where they end up, they'll be good to go.
Our Brand
XMRE® is an international brand manufactured and assembled by NEX-XOS Worldwide. XMRE® possesses decades of combined experience in the prepared food industry and for many years has been a supplier to militaries, international organizations, governments, and institutions around the world. Our solutions are designed to serve both military demand and the increased demand from the civilian marketplace that ranges from preparedness, rescue, disaster relief, camping, fitness, hunting, and other outdoor sports.
The Vision
The XMRE® vision is that an XMRE® will provide a storage solution for long shelf life food, while maintaining good taste and proper nutrition. XMRE® delivers all these qualities in its products. XMRE® is a solution for both military use and the increased demand of commercial consumption.
The Story
The XMRE® Team has been one of the leading suppliers of XMRE® around the world. XMRE® delivers a range of tailor-made solutions for clients as the popularity for MREs has grown in recent years. XMRE® clients include: government institutions around the world, international and domestic relief organizations, cities, states, counties, survivalists, outdoorsmen, and first responders of all kinds. The XMRE® Team has helped to arrange shipments to disaster relief victims, warzones and even refugees of conflicts.
XMRE Ability to Deliver Product
Situations on the ground can change at a moment's notice. With that in mind, XMRE® has developed a system with the capacity to manufacture high volumes of meals on a daily basis. With decades of experience among its staff, XMRE® understand the nuances and challenges of an emergency and search situation and has the resources to deliver meals in any part of the world in a short period of time. Whether the situation is a military one or a civilian one, we are equipped to operate 24 hours a day, 7 days a week. Even more importantly, because of our knowledge and experience, we are able to prepare the necessary export documents when required by foreign countries.